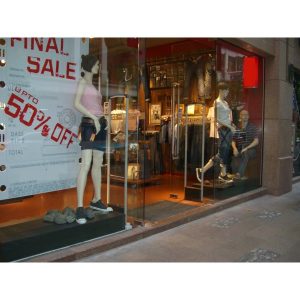 The Fashion Store :
Tagging clothing is currently the norm in Irish fashion retail stores. Unfortunately Ireland has particularly high levels of shoplifting throughout the retail sector, with fashion stores amongst the hardest hit. However just because it is wise to tag your goods, this does not mean the tag must be ugly. All tags shown can be incorporated into the 'buy only antenna' deal. (see offers)(*)
The Designer Fashion Tag :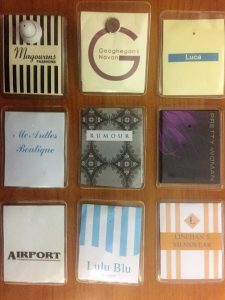 Checkstock is the only tagging company in Ireland that offers this particular tag. This tag is designed with your own logo printed on both sides. It uses the pin and lock so is just as secure as a hard tag but is a fraction of its size and weight. Very popular with high end ladies boutiques. (*) This tag can also be a part of the 'buy only antennas' deal, however the printing of the logo will be added as a separate cost without any markup.
The Omega Tag :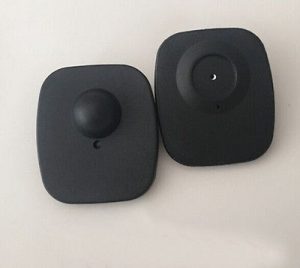 This is a very popular hard tag due to its small size. Easy to both apply and remove, this tag has a hole for use with the integrated flex pin making it also suitable for bags (see below)
Special dome tag and detacher :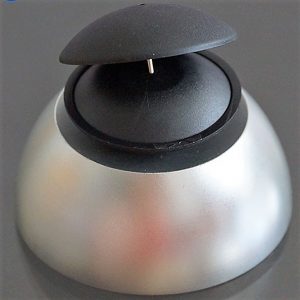 This particular tag comes with its own unique lock and detacher. This eliminates the problem of stolen detachers being used in your store. Can be used on larger exits. (see tag styles)