Rental is the preferred option for many of our customers :
Minimises start up costs
No service fees
A quality system from leading manufacturers
No minimum contract or installation fees
Checkstock have been renting security tagging systems in Ireland for almost as long as we have been in business. The current offers are the cheapest they ever have been, with €15 + vat per week covering most shops, whether Clothing, Pharmacy, DIY, Toyshop etc. So why not take the risk and expense out of getting a security tagging system and rent one from the company with the most experience in tagging in Ireland.
What do I get for €15 + Vat per week?
That depends on what type of shop you have; ie. Clothing stores get the antenna's at the door, 1000 Tags (and pins) to put on the clothes and the detacher to take them off. However Pharmacies, DIYs and Toy Stores get the Antenna's at the doors and an Electronic de-activator for the till area to blow the sticker tags.
What if I need extra tags?
That is fine, extra tags are charged at €0.60 per week per 100 for clothing tags.
My DIY also sells workwear, can I use hard tags and stickers together?
Absolutely, to use hard tags, add a detacher for €1 per week and then as many hard tags as you need at the price above.
I may need different styles of tag, can I rent different types together?
Yes, if you need different types in the €15 deal, then they are added together to total 1000, some have a higher rental value, so with these the amount of tags are less ie: blister tags are worth 2 so 500 of these total 1000. A chart showing tag values is at the bottom of this page.
I may want to buy out at some stage, is this possible?
This is actually one of the benefits of renting from Checkstock, it is not dead money. Half of all rent paid in the first year will be taken off the price of a new system. Therefore you may try before you buy if you wish.
OFFER 1 : Clothing Stores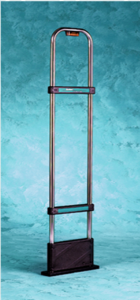 Antenna + 1000 Tags   
OFFER 2: Pharmacies, DIYs , Toy Stores Etc.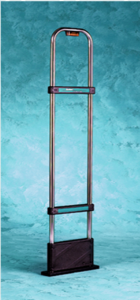 Antenna's + De-activator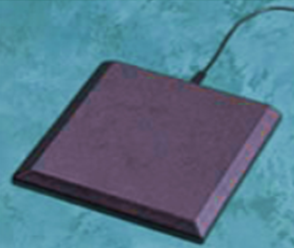 So why not contact us today on 01-8320080, we will be happy to answer any questions you may have.
Extra equipment Prices (if you need extra equipment or want a combination)                                Antenna (for extra door)         €12 per week  
 De-activator                             €6 per week
 Detatcher                                 €1 per week
 Clothing Tag                             €0.60 per 100   (worth 100 of the 1000 in offer)
 Tag + lanyard                           €0.90 per 100   (worth 150 of the 1000 in offer)  
 Blister Tag                                €1.20 per 100    (worth 200 of the 1000 in offer)    
 Pull tight Bottle tag                   €1.20 per 100    (worth 200 of the 1000 in offer)                                                                                      
Sticker tags are simply bought as you need them, each different size is a different price, however the most popular and widely used (4cm X 4cm barcoded sticker ) are €38 + vat per roll of 1000.